2 years ago
·
by
DMediaWeb
·
Comments Off

on About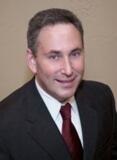 About Mark Lowey
My clients are my #1 priority and I am dedicated to giving each of them world class service. I want you to know that I am always accessible to you whether it's a crisis situation or just a quick question.
I have been in the financial services and insurance business for more than 30 years. I have extensive knowledge and background that allow me to develop the most comprehensive solutions to meet your needs.
Why an Independent Agent?
When shopping for insurance, most people are unaware that there are different kinds of agents they can work with. Choosing the right one can make a big difference in securing the best combination of price and value.
With a captive insurance agent, you only get the guidance of one company that sells one brand of insurance. With an independent insurance agent, you might get up to eight choices.
This is because an independent insurance agent represents multiple brands, and can compare coverage and prices to find the best possible value for your individual circumstances. Independent agents are usually vested members of your community who are committed to doing business face-to-face and being your advocate in times of need.
Education
The University of Texas at Austin, Management and International Business
Specialties
Insurance; Homeowners; Automobile; Umbrella Insurance; Commercial Insurance; Life Insurance; General Insurance; Health Insurance; Property & Casualty Insurance; Business Planning; Risk Management; Workers Compensation; Professional Liability; Customer Service; Disability Insurance; Surety Bonds; Business Networking; Marketing; Sales; Selling; Small Business; Term Life Insurance; Fixed Annuities; Financial Services; Liability; Mortgage Lending; Legal Liability
Licensed agent for property and casualty, life and health.
Risk management for small business owners.
Free analysis and comparisons on auto and home policies.
Business Hours
MON: 8:00 AM – 8:00 PM
TUE: 8:00 AM – 8:00 PM
WED: 8:00 AM – 8:00 PM
THU: 8:00 AM – 8:00 PM
FRI: 8:00 AM – 8:00 PM
SAT: 9:00 AM – 3:00 PM
SUN: 10:00 AM – 2:00 PM
*Other hours available upon request